HIGHT LIGHT EFFICIENCY & LONG SERVICE LIFE
180-degree flat lighting source. The aquatic plants can evenly receive the light and appeared natural color.
The LED beads can reach more than 40000 hours long service life and other properties.
THE REAL GOOD MATERIALS
High-quality aluminum material, consummate skill, and simple and stylish.
ACTIVE HEAT DISSIPATION
Under the high room temperature and full power operation, the AT5 lamp can effectively dissipate heat and
extending the serving life with the built-in turbofans and metal shell designs.
ULTRATHIN AIR DUCT DESIGN PATENT
The air duct design adopts air in at the left and right sides, and air out at the back.
The cold air from the left and right sides blows directly on the surface of the aluminum which can dissipate heat directly and quickly.
Ultra-thin design, built-in silent turbofan.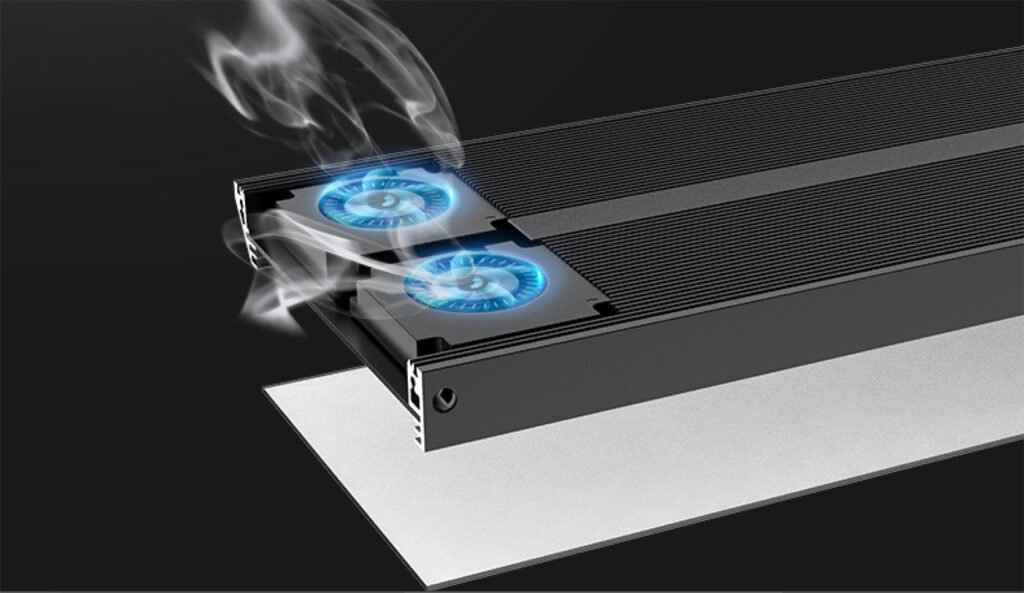 FOUR IN ONE AT5 LED BEADS
Netlea customized the high-efficiency 4-in-1 LED beads, stable color temperature control.
Low tolerance, and adopt the Netea AT5 spectrum technology which contains several wavelengths.
(437nm+450nm, 520nm+615nm+635nm+655nm etc.)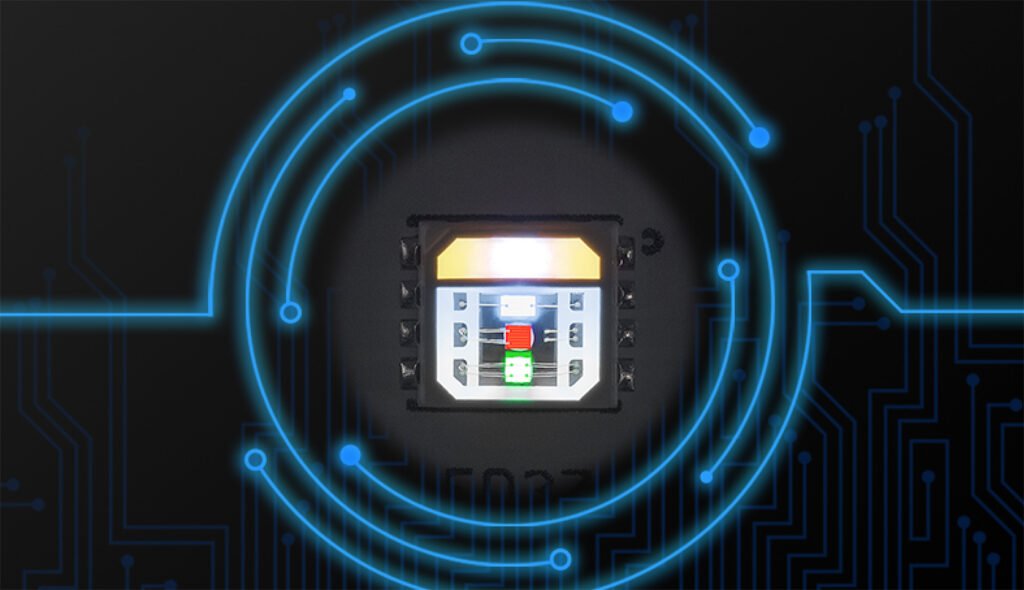 ULTRA-LARGE REDUNDANCY DESIGN
To better extend the serving life of the LED beads, higher the luminous efficiency output, reduce the calorific values and
luminous decay, Netlea using more LED beads than the rated power.
For example The AT5 lamp for 60cm tank with a nominal power of 75W,
with 60pcs four-in-one LED beads, the power of each bead
can reach 3.4W (1W+1W+0.7+0.7W), so theoretically the
maximum power can be 204W, but actually, it is only 36.8% of the full power of the LED beads.
Such large redundancy,except for extending the LED beads life, reduce the calorific values and luminous decay, it also
makes sure to reach the nominal maximum power under various spectrums/light colors. (The rated power of other lamps
on the market = the sum of the maximum power of several lights, Only one fixed spectrum/light color can reach the rated power,
and it can't reach the rated power at any spectrum).
WHAT IS OUR DIFFERENCE?
Create the professional lamp for the aquatic plants
THE AT5 SERIES LIGHT SPECTURM
APP CONTROL
Netlea App can be downloaded from play store and apple store